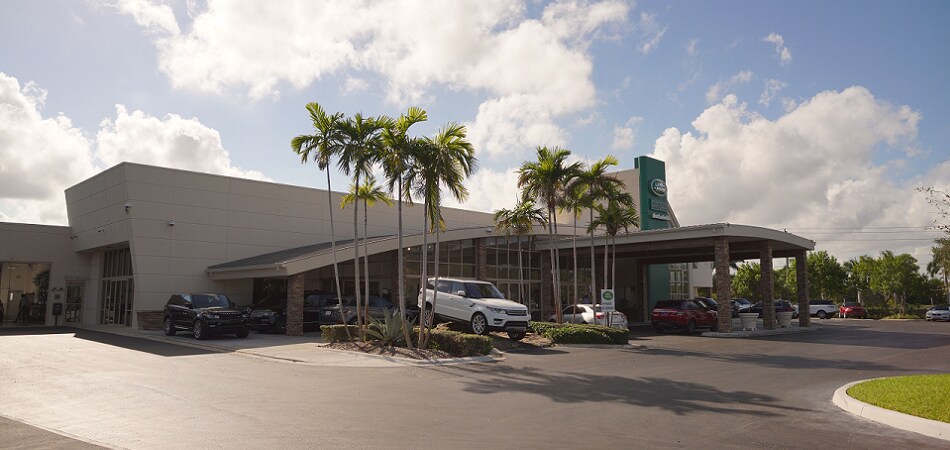 Boca Raton 

Land Rover 

Dealer
Boca Raton residents who have made Land Rover their vehicle of choice can head over to West Copans in Pompano Beach to land themselves their next Land Rover or Range Rover. You live in South Florida which means you probably take advantage of a high quality lifestyle packed with sun and sand, world-class cuisine and shopping, and never-ending sunsets that take the breath away. Midweek breaks are well spent right in
Downtown Boca Raton
- where simple walking, people-watching, shopping, and dining can transcend the ordinary. For those low-key days, just duck into Trader Joe's or the
4th Generation Organic Market & Café
and get lunch before you grab a spot in the shade of Sanborn Square. When you want to shop for more than cars, exercise your consumer rights at popular destinations like Lord & Taylor,
Tommy Bahama
, and a slew of chic boutiques. 
Land Rover SUVs For Sale
It's true, many of us distinguish ourselves by our vehicles. Car choice in western culture is often perceived as a reflection of our character. Of the new and pre-owned Land Rover and Range Rover SUVs found at our inventory pages, which models do you like best? For instance, what do you suppose the Range Rover Sport would say about you? We think it speaks volumes. With its class-leading capability both on and off-road, strong body lines and floating roof, not only is it a sight for sore eyes, it's instantly recognizable by car hobbyists, and is sure to leave a lasting impression wherever your busy Boca-life takes you. Let it take you to the country club. The golf courses at and grounds of the Broken Sound Country Club are lush, well-maintained, and revered by all who visit this five-star Platinum Club. Broken Sound does have some stiff competition in Royal Palm Yacht & Country Club and the Polo Club of Boca, so choose your golf community wisely. 
Boca Raton Land Rover Service & Parts Center
When was your last service visit? You can use our world-class facilities to have your Land Rover maintenance needs carried out. We use only Land Rover original parts or Land Rover approved parts, and all service is performed by our factory-trained and certified technicians. We'll have you and your Land Rover back on the road where you belong in the shortest possible timeframe. If you're looking for something to do while your Land Rover is being serviced, we are firm supporters of rejuvenation through sports and exercise. In Boca Raton, off Yamato, you can hike Yamato Scrub Natural Area with lots of shade and you may get lucky and spot a tortoise. Also, over by the Spanish River Library there are more nature trails to hike at the Pondhawk Natural Area.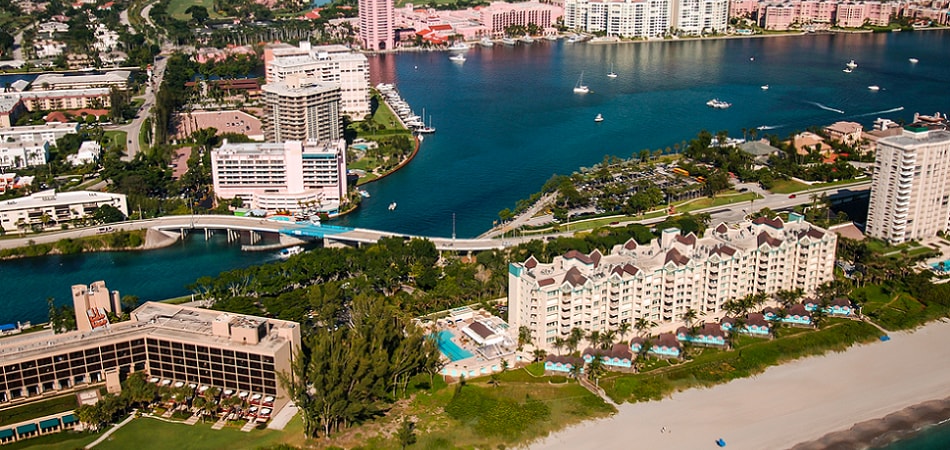 Visit Land Rover Fort Lauderdale
400 West Copans Road
, 
Pompano Beach
, 
FL 

33064
Have you found the right Land Rover at the inventory pages of our site or are you still browsing? If so, one helpful resource available is a comparison-shopping tool that lets you compare the features of multiple models. You can also search by year, model, trim, price, engine type, trim, exterior and interior colors. The next step - when you are ready - is to call us or come in to see the vehicle and test out performance and handling during a test drive, then the rest is history. You may soon find yourself the victorious owner of a new Land Rover. Looking for the ultimate celebration spot? Try the Boca Raton Resort and Club -- at The Blue -- for entrees that use organic and locally-sourced ingredients, while taking in a panoramic intracoastal view. Tip: Reservations are recommended, and you must be a club member or be with someone who is when you go.